Or Juste la fin du monde, in French. I find the title alone remarkable.
The movie starts with Louie (Gaspard Ulliel), a playwright, paying a visit to his family after years of absence. He seems to have cut them off from his life and is only returning back to inform them of his terminal illness.
Even before he comes to the house, you can see the sister (Lea Seydoux), the mother (Nathalie Baye) and the brother (Vincent Cassel) screaming at each other, emphasizing the tense situation. Only the brother's wife (Marion Cotillard) is seen to execute normal behaviour. Throughout the movie, the rest of the family is seen arguing.
The movie is in French and I saw it with subtitles. Still, I did not feel unattached to the movie but I wish my French was better to understand the exact gist of whatever they said.
The movie is directed by Xavier Dolan. I googled him and saw that he has made a few other films like "Laurence Anyways", "I Killed My Mother" & "Mommy". It seems to me that one of the common themes among his movie is about a son's relationship with his mother. And from what I got from most of the trailers, the relationship is conflicted.
My perception of the movie: Louie comes home to inform his family about his illness. He doesn't want to do it right away so he takes his time. When his brother Antoine says that Catherine, the brother's wife is boring him with details of his children, he tries to be polite and says no, even though Antoine is right. He has never seen the children and doesn't look like the type who would be interested. But he's kind enough not to hurt Catherine's feeling. I really did feel she was the only one who was trying to lighten the situation, make him feel as less awkward as possible. It is also hinted in the movie that she knows that something is wrong with him. The other characters are more detailed. For example, the mother is quite loud and a bit obnoxious from the start. But she's probably too excited to see her son.
Antoine is really, literally, ruining every conversation. I can relate to that- some men do this when they are nervous or when they have clearly no idea how to act in a situation. They turn to violence and they say things they don't really mean. And spoil the situation for everyone. I think he felt that there is something big going on in Louie's life which is why he's back home. But it seems he is reluctant to accept it and doesn't want to hear it. He acts like a typical big brother, mocking Louie, like when he calls him Loulou. He also feels everyone singles him out, something elder siblings often feel. He also feels that his sister is trying to act nice and cute in front of Louie, in order to impress him so he humiliates her quite often throughout the movie.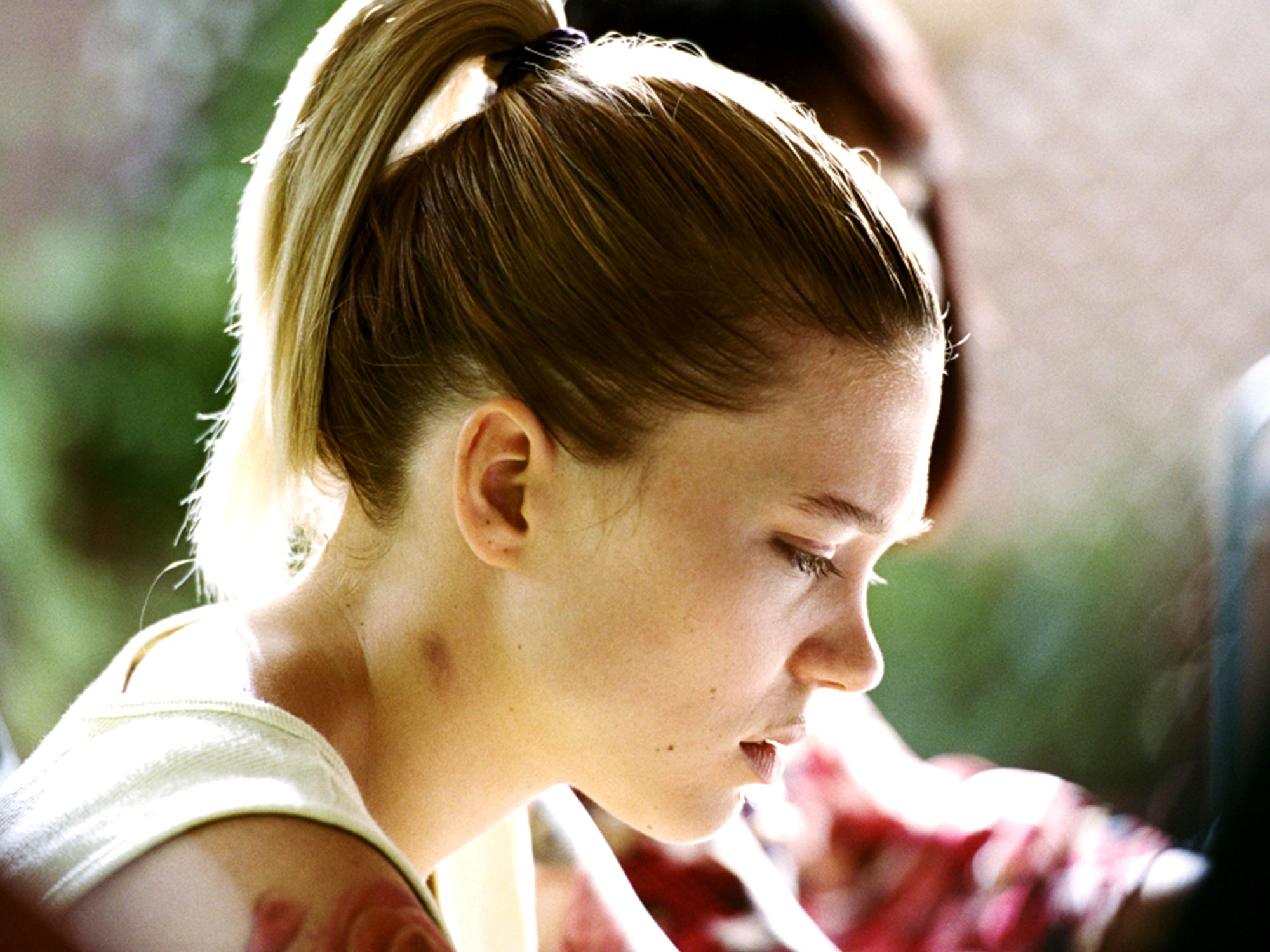 Lea Seydoux's character is more like that of a girl who grew up with these fantasies about her brother but never really got a chance to get to know him. She is shown, specially towards the end, to be wanting to spend more and more time with him, as if to make up for him not being around. Like, at the end when Louie says he needs to go tonight, she suggests that he stay the night, have breakfast tomorrow morning and then leave. She even offers to drive him. I think she is aching to spend time with him, even if it's just one night, a small breakfast meal, or a drive to the airport.
It's one day, full of fighting, screaming and some crying towards the end. I am not surprised that Louie left home, because he probably wanted to escape this madness. Though we are not certain if things were this bad when he left, or got so after he did.
Who should watch this movie?
Anyone who..
wants to practice their French.
is a fan of Marion Cotillard/Lea Seydoux/Vincent Cassel or Gaspard Ulliel. Or even the director, Xavier Dolan.
thinks your family is hard to deal with.
My favourite part?
Towards the end when Louie is leaving and there's a fight/argument. It seems the sun is about to set and there are rays of sunshine lighting up the room. I wonder sometimes how the director knows for certain what kind of lighting would produce the desired effect on a scene. Is it experience or intuition? If you'll watch the scene, I think you will understand. It was truly incredible.
Recommended!