I was at Pearl Qatar today to celebrate a friend's birthday. Yeah I know, I just threw someone a party a few weeks ago, which TOTALLY flopped by the way. But I like celebrating other people's birthday as much as I hate celebrating my own.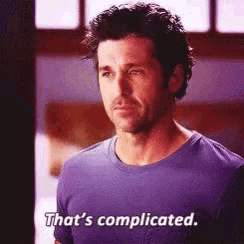 The place we chose was Shakespere & co.
Yeah, I know, I said I am not a big fan of Pearl Qatar (that's also because I would secretly love to live there). But I absolutely in love with this restaurant.
It's a Victorian themed restaurant and everything is so beautiful I am not sure I can do it justice through my words. Therefore, I strongly urge you to go and have a look for yourself.
You have a choice for sitting: Either the couches with their elegant upholstery or the dining table with modestly colored chairs.
The staff was extremely polite and attentive. Yes, normally hotels or restaurants are short staffed which may lead to poor quality service. I could see a good number of staff here. But you could also have a good number of people on hand who might just not give a damn about the customers. Nevertheless, they were on point, exactly the customer service I look for when I go to a restaurant. I dropped my knife and in the time that I picked it up and was going to signal the waiter for another knife, a new knife was brought to me. For me, that was brilliant customer service.
The menu has numerous options: Sandwiches, finger food, soup, saj, crepes, eggs and specialities, breakfast, salads, pizzas, burgers, pasta, main course, desserts & beverages. It was slightly pricey than what I usually pay for my meals but WORTH EVERY SINGLE RIYAL. I ordered "Baby Chicken" which was pleasantly delicious cooked/roasted in a very interesting way. The other two friends ordered pasta and I don't like pasta in general so I can't comment on how it was.
As an individual, I do notice the interior and exterior design of a building or restaurant, whether it's the color of the ceiling or the tiling on the floor. And I particular loved being here, because the interior is made with such detail and care that everything about it took me to another time. Can you imagine that even the paint on the wall, the way it was painted attracted me? I do have some pictures for you but again, you must visit. I went in the evening and I'm sure the real beauty comes out during daylight.
If the pictures haven't convinced you to visit….maybe I should buy a new camera?