I was just going through Britney's blog and decided that her questions were too good to be left unanswered. On the risk of allowing y'all to know more about me, I'm going to answer all of them. Truthfully. Promise!
The Questions:
1. What are you wearing?
Lime colored T-shirt that actually makes me think of babies for some reason. And a pinstriped sweater. I'm looking okay.
2.  Ever been in love?
Yeeeees. Twice. And burnt both times.
3. Ever had a terrible breakup?
I did. But I'm happy that we did because I think he might be gay..
4. How tall are you?
I am 5'4. Yeah, I know, that's kind of short.
5. How much do you weigh?
Don't ask me that! I answer that at work EVERYDAY. Can you believe it?!
6. Any tattoos?
Not YET.
7. Any piercings?
Only my ear lobes. I don't think I'll do anything bizarre, like getting my tongue done.
8. OTP?
I'm sorry, I didn't know what it was so I looked it up. Does Meredith and Derek count?

9. Favorite show?
HOUSE M.D. NO QUESTIONS. I'm obsessed with the guy! I do enjoy watching New Girl and Glee though.
10. Favorite bands?
I'm more of an Adam Lambert fan when it comes to music. But bands..hmm..okay, Maroon 5, Boys Like Girls and 30 Seconds To Mars. Note that I'm not mentioning solo artists that I love listening too otherwise the list would be too long!
11. Something you miss?
I miss being a bubbly, optimistic girl.
12. Favorite song?
As of lately, Hurricane- 30 Seconds To Mars. I know, it's very dark.
13. How old are you?
21.
14. Zodiac sign?
A very typical Sagittarius.
15. Quality you look for in a partner?
Someone who's intelligent, who can hold a conversation and is even better between the sheets. Great hair is a BONUS.
16. Favorite Quote?

17. Favorite actor?
Anthony Hopkins, Ryan Gosling, Bradley Cooper and Ethan Hawke.
18. Favorite color?
Blue.
19. Loud music or soft?
I like both.
20. Where do you go when you're sad?
I try and go to the beach and just look at the waves. It has an amazing soothing effect.
21. How long does it take you to shower?
25 minutes, if I'm washing my hair. About half an hour in the winter. The water is hot; I don't feel like getting out at all.
22. How long does it take you to get ready in the morning?
You may not believe this but without the shower? Ten minutes.
23. Ever been in a physical fight?
No but I have punched my brothers a few times.
24. Turn on?
Good hair, neat and nice hands, good fashion sense!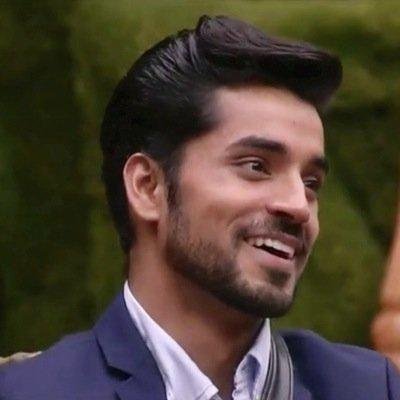 25. Turn off?
Someone with ugly hands or dirty nails.
26. The reason I made a blog?
Because I couldn't keep my thoughts inside of my head any longer!
27. Fears?
Being eaten by wolves. Psychoanalyze that!
28. Last thing that made you cry?
When my Nan posted a picture of me hugging a friend because she wanted to insult me.
29. Last time you said you loved someone?
I said it to my brother yesterday; he's 13..
30. Meaning behind your blog name?
I'm obsessed with my orange pumps, which the blog is named after.
31. Last book you read?
Point Of Retreat by Colleen Hoover.
32. The book you're currently reading?
My Accounting Book from university.
33. Last show you watched?
Melissa and Joey.
34. Last person you talked to?
My mom. Not by choice; we live together.
35. The relationship between you and the person you last texted?
My best friend. Misfer.
36. Favorite food?
Steak. Fries. Fries.
37. Place you want to visit?
Bangkok, again!
38. Last place you were?
University.
39. Do you have a crush?
Isn't it obvious?
41. Last time you were insulted?
I work in customer service. I am insulted every day.
42. Favorite flavor of sweet?
Chocolate.
43. What instruments do you play?
I'm known for pushing people's buttons.
44. Favorite piece of jewelry?
A locket with an aquamarine stone that I somehow lost.
45. Last sport you played?
None.
46. Last song you sang?
Je Ne Veux Pas Travailler- Edith Piaf
47. Favorite chat up/pick up line?
I don't have fun. They are all way too cheesy!
48. Have you ever used it?
NO!
49. Last time you hung out with anyone?
The day my mom got remarried.
50. Who should answer these questions next?
Everyone who reads this!